The Team
MANAGEMENT
---
NEIL OLLIVIERRE
I am a proud father of three beautiful girls. One currently attending UCLA and two attending elementary schools here in Rancho Cucamonga. I am dedicated to ensuring my neighbors' hard earned dollar is valued and respected, while providing a quality service with quality products.
---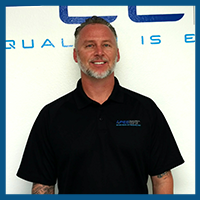 AARON PETERSEN
I was born in Long Beach and moved to Rancho Cucamonga when I was 6 months old. I've seen Rancho grow from grape orchards to the amazing city it is today. I went to Etiwanda High School where I met and have stayed friends with some of the most important people in my life. I've been in the HVAC trade for 21 years. With experience in the field from replacing furnaces in homes to building 350 unit apartment buildings.
---
HANS PETERSEN
I was born in Flensburg, Germany. My career spans 14 years in HVAC, dating back to 2002. The HVAC industry has been very interesting as well as rewarding to me. I enjoy the challenges that the engineering aspects bring as well the people contact through sales and job-site meetings. I enjoy working for APEC because of their excellent communication skills, and attention to detail. All of the employees always have a voice.
---
JENN CASEY
I am a California native born in West Covina and attended Claremont High School where I met and married my high school sweetheart. Working in the Human Resources department at APEC has been a very rewarding experience.
INSTALLERS
---
JARROD JENSEN
I was born in Napa, CA. and attended Napa High School. Shortly after High School I joined the USMC where I gladly served our country for 8 years. I strive to bring the discipline and structure that I learned in the Marines to everything I do with Apec. Today I am a proud father of 2 that were born, raised and attended schools here in the Rancho Cucamonga area. If you ever see me at Wings and Rings or Buffalo Wild Wings feel free to say hi. Ooh Rah!
---
CHRIS GARCIA
Born in West Covina, Ca. Ive been in the trade for 6 years doing residential and commercial HVAC. The best part of my job is seeing a customer happy when we turn on their air for the first time. Ive never worked for a company where management is so involved and cares about the customers concerns. As well as listening to me with my concerns in order to better the company.
---
GUSTAVO TORRES
Originally from Mexico, but raised in the greater L.A. area. I have been working in the HVAC trade for 3 years. I do residential jobs, because I love the interaction between myself and the customer. Working for APEC has been a great experience. It's a very unique company that has a calm and positive attitude that's very welcoming.
---
TYLER DIEKE
Born in Pomona CA and raised in Rancho Cucamonga. I have been with Apec for 4 years and I enjoy the friendly work environment. My goal is for each client to be fully satisfied with our product and our service.
---
JORDAN WHITEHEAD
I live in Rancho Cucamonga and I enjoy working with Apec and our amazing customers.
---
ERIK MAGALLON
I've been working in the HVAC field for 3 years now, and love when I finish a job and see how happy a home owner is. Working for Apec has been a great experience, very positive work environment and lots of room for advancement.
---
GAVIN MCNAMARA
Born and raised in Rancho Cucamonga, I'm going to school to better my skills in marketing. Working during the day with Apec and going to school at night. Apec has provided me the opportunity to use my creativity in assisting in their marketing campaigns from the internet to their print ads.
TECHNICIANS
---
SEBASTIAN WAMWATI
Born in Nairobi, Kenya. Ive been in the hvac trade for 3 years. I like this trade because there will always be climate issues that I will need to address. I have found Southern Californians cannot live with out air conditioning. I'm happy to make their lives more comfortable. I like working for APEC because it is a straight forward company that expects you to be responsible for the job your on and get the work complete in a professional manner.
---
JUSTIN CELIS
I've lived in Rancho Cucamonga my entire life. I just finished my technical school training and looking forward to my time in the field. Working for Apec has been a great experience. They've had so much patience in training me and everyone is so cooperative and helpful.
---
ADAM CERVANTES
I've lived in Rancho Cucamonga most of my life. I've been working with Apec for a year now, learning how to be a project manager, while going to college.
---